PROPERTY MANAGEMENT
LET MY TEAM MANAGE YOUR PROPERTY
My team has developed a powerful system of policies, procedures,
and mechanisms, designed for efficient, effective Property Management.
We represent hundreds of properties in the Triangle.
Put our experience to work for you!

We have an intimate understanding of the requirements for effective Property Management. We bring to the table a list of essential business disciplines including physical asset maintenance, accounting, leadership, marketing, leasing, time-management, as well up-to-date knowledge of the legalities of housing regulations and legal obligations. Simply put, we offer Property Management you can trust!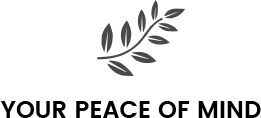 When you trust your property to my team of experts, you'll be assured that each and every management issue is covered, quickly and professionally. From satisfying code and industry standards and maintaining all necessary compliance requirements, to working through resident issues, to offering specialists to promptly address maintenance concerns, we take every responsibility of Property Management off your plate.

As a Triangle Property Management company for over 3 decades, we understand the "ins and outs" of Property Management specific to the area. We are well-versed in all local requirements and codes, staying up-to-date on any regulation changes, making adjustments as needed. In addition, we employ a network of the Triangle's best contractors, available 24/7, to address any physical issues that might arise.